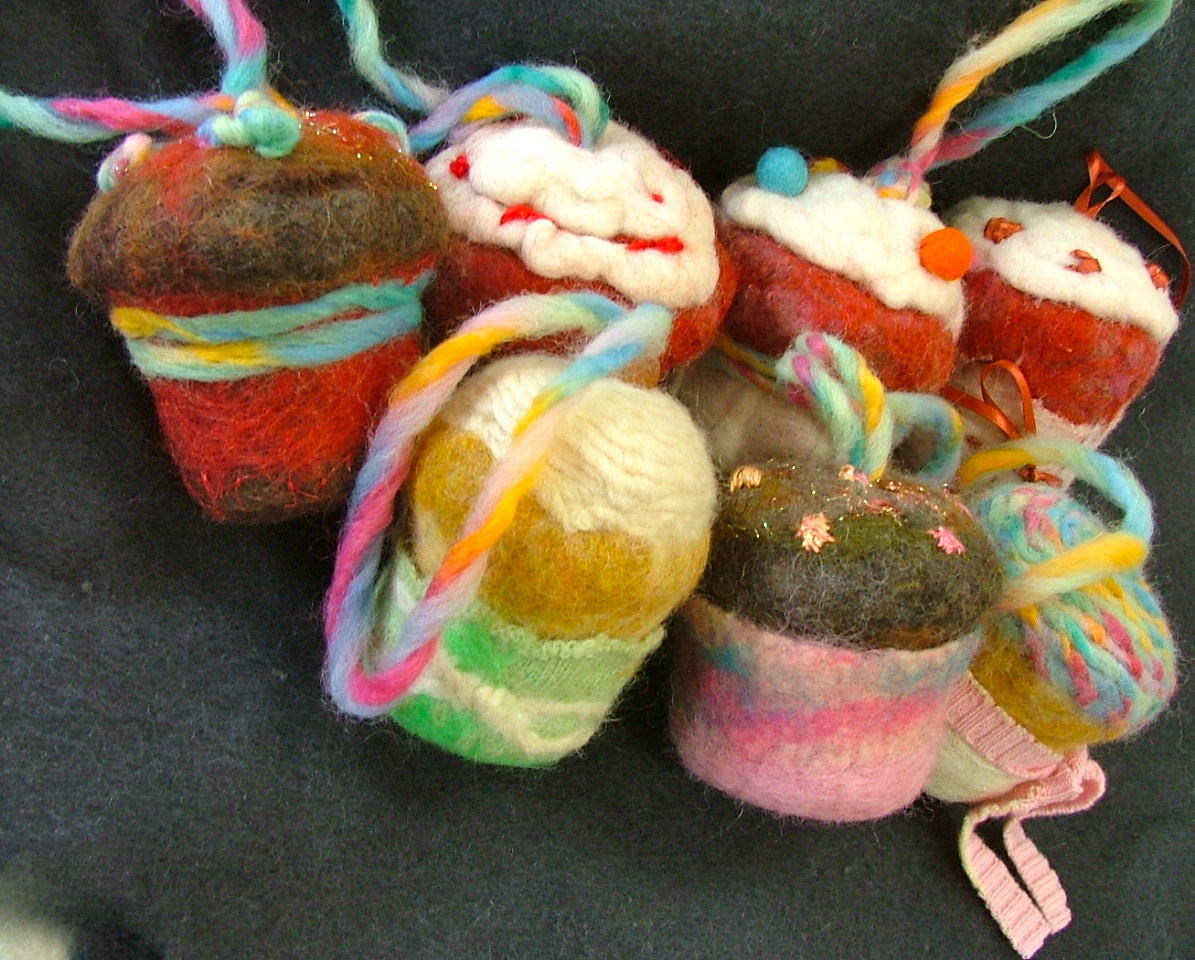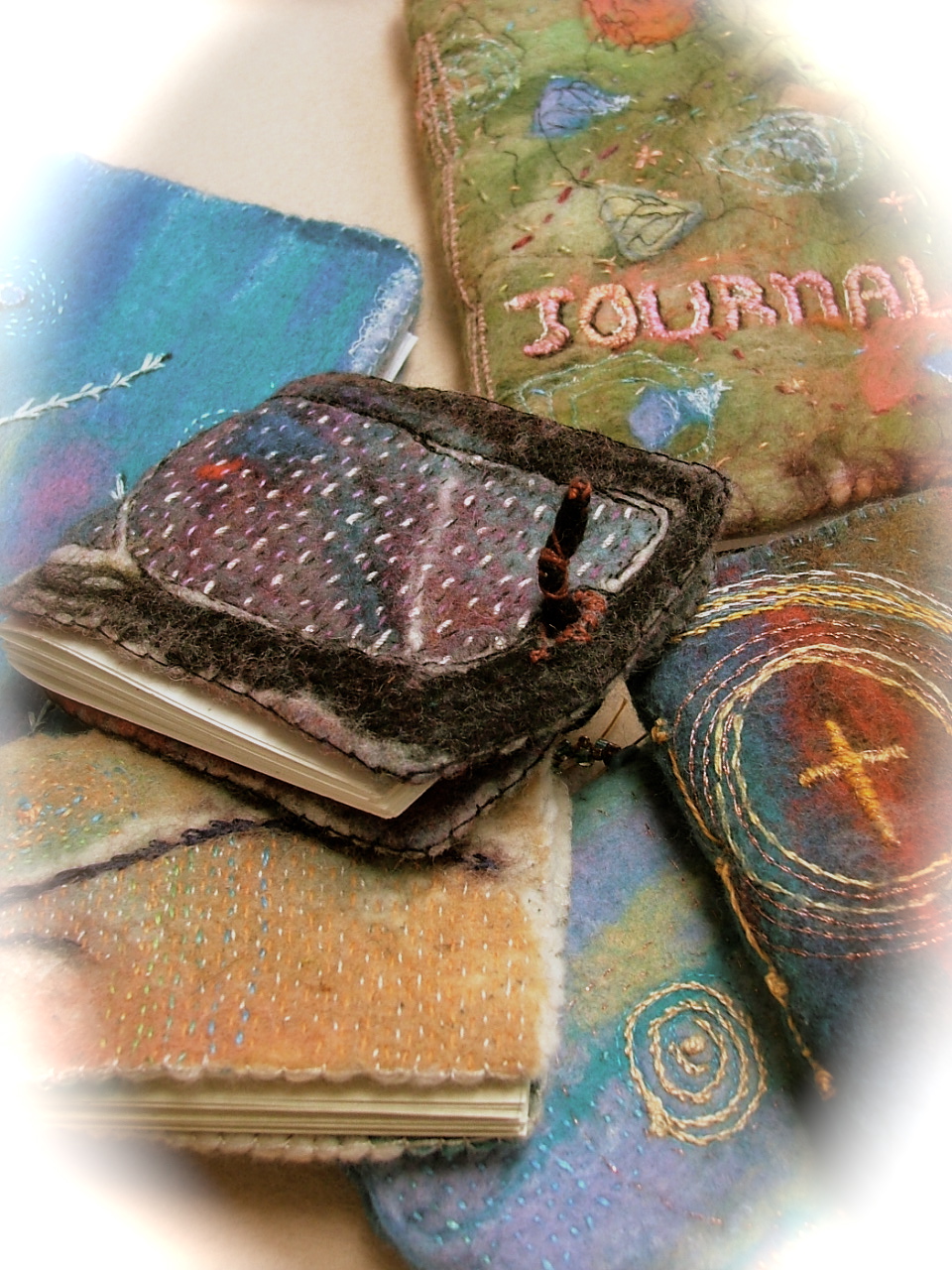 Scarves, books and vessels are fun to make in felt. These cupcakes look delicious but are made of felt.
Vessels are such fun, this made it into a fine art competition. It was constructed with layers of wool,sewn together, and over laid with more wool layers. silk wa added to each side with machine stitching for texture and surface design.
Books are made with small prefelts that are then finished with additions of silk fabric and hand embroidery. Hand made paper or book stock is used for the different signature pages.