CONTACT US
Feel free to contact the studio if you have a question or care to schedule a tour. Requests for custom or commissioned pieces are welcome.
COPYRIGHT, RACHEL NICHOLSON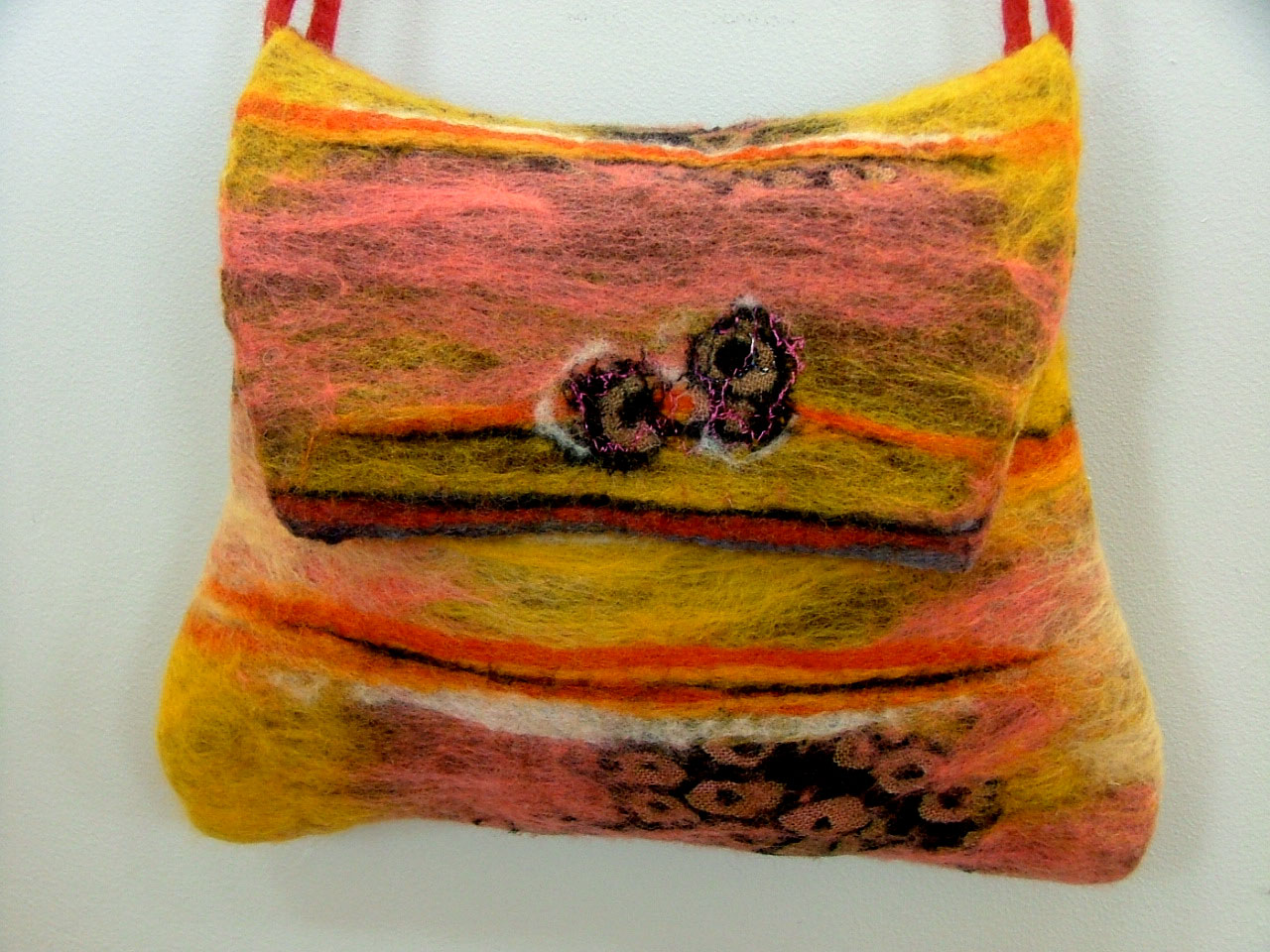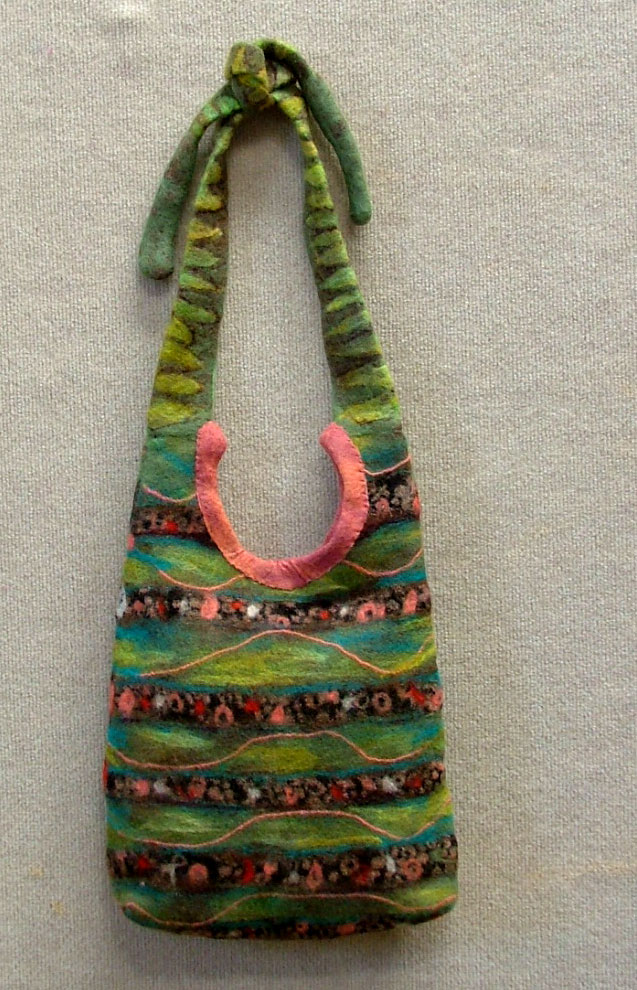 These purses were made by adding wool fleece to a recycled knitted fabric. small pieces of a cashmere scarf were added to the top layer to enhance surface design.