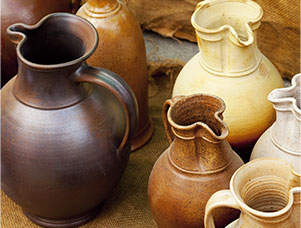 I have been felting for over 30 years. I love all the qualities that make felt unique. It is a prehistoric craft and yet it looks like a very contemporary artform.. Felt can be two or three dimensional. It is very easy to fix if something turns out differently than you planned. You can rough it up felt into it again, and if you still don't like it, you can cut it up and make it into something else. Artists today make clothing, accessories, home decor pieces, as well as wall hangings, sculpture and book arts. Color translates beautifully with felt aand can be blended into remarkably sophisticated colors.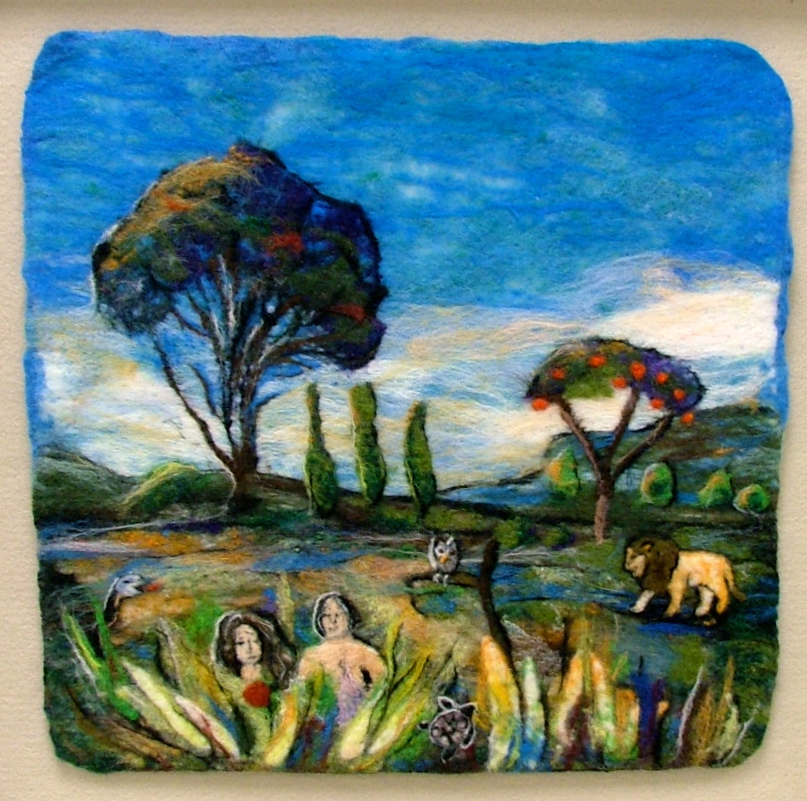 Above:: "Garden" wool fibers that are built into a landscape fiber by fiber. The color is derived by blending different colors of wool feltduring the process. It is then wet felted into a piece of fabric.
Right: I am standing by a 9 ft mural made by classmates from Fushing school in Taiwan. Classes taught at Meredith College for their International Educational Iniative Program during 2007-2011.